I slowed down Gravity Falls opening and what I've got was something really creepy and… western?

((This is like a doomsday march, man. And when the music changes suddenly it's like they're ready to attack for real.

((This post affects me a lot.))

this is fucking scary

is this the theme song to the skeleton war
This reminds me of the music I used to listen to when I went through a steampunk phase
(via keasbeyknights)
necromorph-slayinglovemachine:

I'M TWENTY YEARS OLD AND I STILL LOSE MY SHIT AT THIS EVERY GODDAMN TIME

This episode turns 13 years old this year. That's horrifying.
(( And I turn 25 today :D ))
(via the-chibster)
Ship trade with the-chibster c:

you could say this is a space ship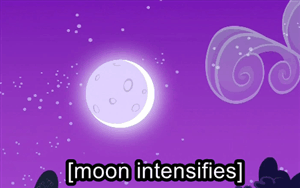 You made me do this Vesper!!
Because Space!! Rage!! Moon space pun intinsificationajkdh akjnm ebkfjvldm  dfsm cvcnmv e f *melts of terrible pun overload*
(Source: selective-yellow)
Please read: Due to a high amount of pony blogs on Tumblr, we are creating a new Tumblr dedicated to ponies. If you reblog this by July 1st, you will secure your URL in the new Pony Tumblr. People have been asking for it, and this is what we are doing.
True or not, I'm reblogging this just in…
why the hell not :)
(Source: vardpup)
"YOU HEAR THAT YUUGI? WE WILL DUEL IN THE FREEZING COLD OVER THIS BUSY FREEWAY! WHOEVER LOSES SHALL FALL TO THEIR DEATH! AND WHEN I WIN, I WILL TAKE YOUR MILLENNIUM PUZZLE!"

"NOT TODAY MARICK!"

good lord hahaha
(Source: acidocasualidad, via yuki-menoko)
Lore Venture, you have been invited to Fort Twily which is a Pillow Fort created and owned by a Miss. Twiletta Sparkle. You have been given the role "Something to do with the bedroom, because you know why and i have no idea being drunk and all" so if you are able to find a perfect role to do with these guidelines you are able to participate. Also to note you most use #FortTwily if at anytime you were to use any Reference to it or Make Something for it. Enjoy you're stay.
Ingredients:

1 cup (280g) Nutella
2 eggs
10 tbsp (62g) flour


Directions:

Put it in a bowl. Mash it up.  Pour into a pan or muffin tin.  Top with hazelnuts if you're feeling extra fancy.  Bake at 350F (180C) for around 30 minutes (less time for cupcake form, more time if the centers aren't baked through). 
(Source: instructables.com)